The state of development in 2021 tackles the growing need for development talent as businesses continue in the path of abrupt digital transformation brought about by the pandemic. While daily living is slowly returning to how it used to be, there will undeniably be remnants of the changes in the B2B sphere, and Honeycomb Software will — more than ever — aim to provide excellent development solutions.
With over six years of experience in the field, our team at Honeycomb Software has helped multiple clients conquer their digital challenges. Focusing on custom software development, quality assurance & test automation, machine learning, and UI/UX design & prototyping, our goal is to build highly effective products that fortify our clients' unique selling propositions (USPs).
Our efforts have since paid off because we've been recently included in the curated Clutch list of top development companies in Lviv. We're ecstatic to be the recipient of this award, let alone be recognized by one of the leading review agencies for IT, marketing, and business service providers.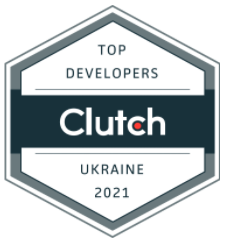 "Being a Clutch leader is an honourable achievement for Honeycomb Software. It's a great appreciation and gratitude for our team's dedication and efforts made."

 — Alex Semeniuk, CEO at Honeycomb Software
Similarly, we're also among the top companies listed on Visual Objects, Clutch's sister platform. But all of this couldn't have been done without your, our lovely clients', help. Please accept our most sincere thanks for allowing us to achieve this recognition.
Since partnering with Clutch, we've accumulated a total overall rating of 4.9 stars across 14 reviews. Here are what some of our clients have to say about our services, as seen on our profile:
'The folks from Honeycomb Software care about the project and are great to work with.'
'They are a very high proficiency team that can overcome any technical challenge.'
Feel free to check out the full reviews for a detailed overview of what it's like to work with us.